The Secret Table by theNOname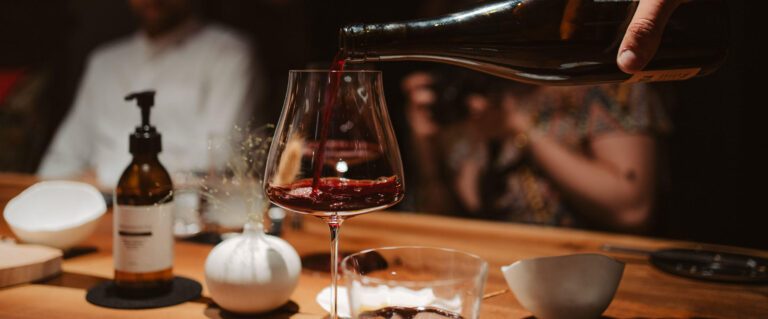 Einer wie keiner: The Secret Table by theNOname
Ihr sucht nach einem Luxus Restaurant in Berlin für die Weihnachtsfeier? Für eine hochwertige Firmenveranstaltung in kleinem Rahmen oder eine private Feier mit ausgewählten Gästen? Dann ist The Secret Table im theNOname das perfekte Setting gepaart mit einzigartiger Sterneküche.
Leicht versteckt hinter dem eigentlichen Gastraum und einmal die Treppe hinauf befindet sich das stilvolle Séparée. Damit ist The Secret Table der ideale Ort für ein exklusives Essenserlebnis mit maximal 10 Gästen. Ganz gleich, ob es sich um ein Familienessen der besonderen Art oder um ein gehobenes Geschäftstreffen handelt.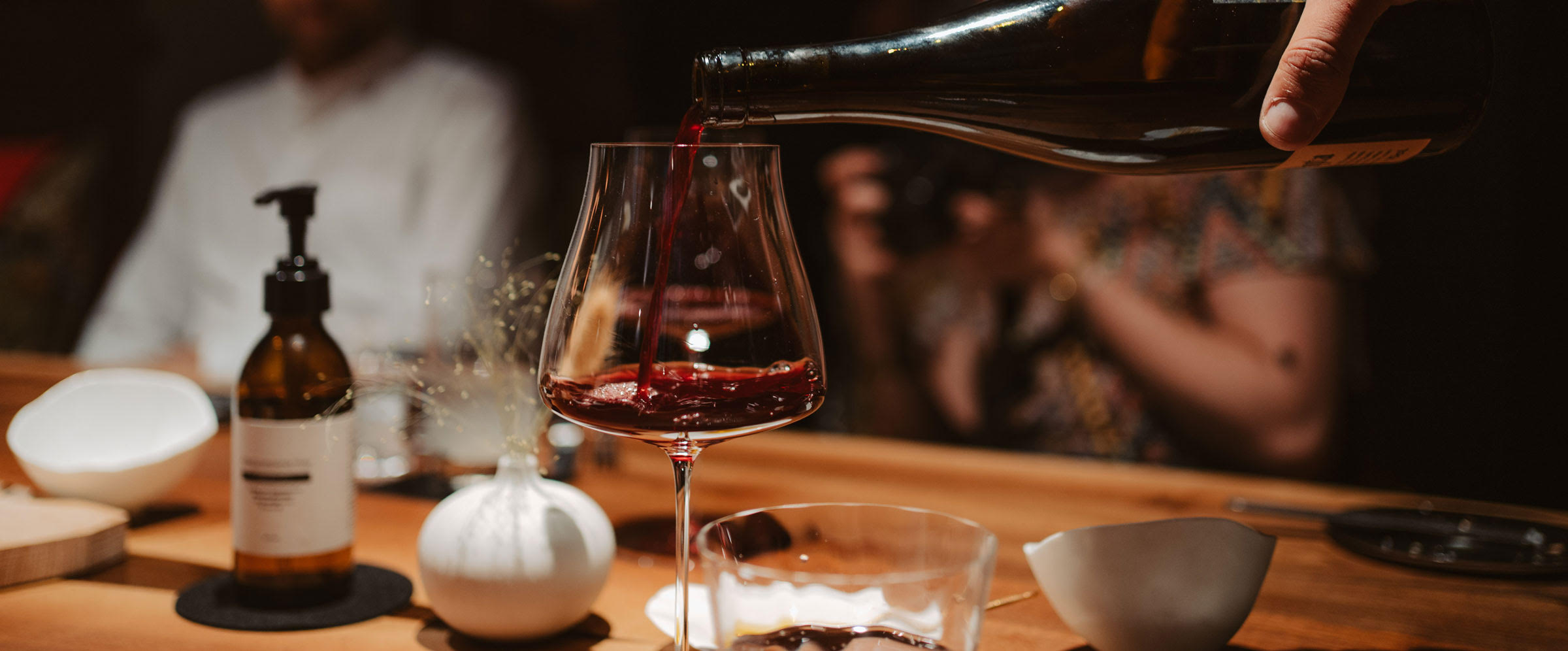 Eine eigene Welt des guten Geschmacks
Kulinarik trifft Design: Wer in Berlin ein besonderes Restaurant mit einzigartigem Ambiente sucht, liegt mit theNOname genau richtig. Mit The Secret Table setzt das Sterne Restaurant noch eins drauf. In diesem separaten Gastraum überzeugt das Luxus Restaurant nicht nur mit kulinarischen Rafinessen, sondern auch mit gestalterischem Fingerspitzengefühl und bietet somit den perfekten Rahmen für exklusive Geschäftsessen, Diskussionsrunden, romantische Dinner zum Jahrestag oder private Feiern im kleinen Kreis.
Dezente, abgedimmte Wandstrahler an den bronzefarbenen Wänden und lange Kerzen in goldenen Ständern tauchen den exklusiven Gastraum im hinteren Teil des Berliner Design Restaurants in ein gemütliches, intimes Licht. Der geheime Tisch – eine lange Tafel aus unbehandeltem Eichenholz, an der 10 edle Designer-Stühle darauf warten, die ausgewählten Gäste des heutigen Abends auf ihnen Platz nehmen – ist bereits eingedeckt. Ein Blick in den ruhigen Innenhof verstärkt die gemütliche und entspannte Atmosphäre zusätzlich. Mit dieser Stimmung empfängt The Secret Table by theNOname seine Besucher*innen und jede*r spürt sofort: Das wird ein ganz besonderer Abend.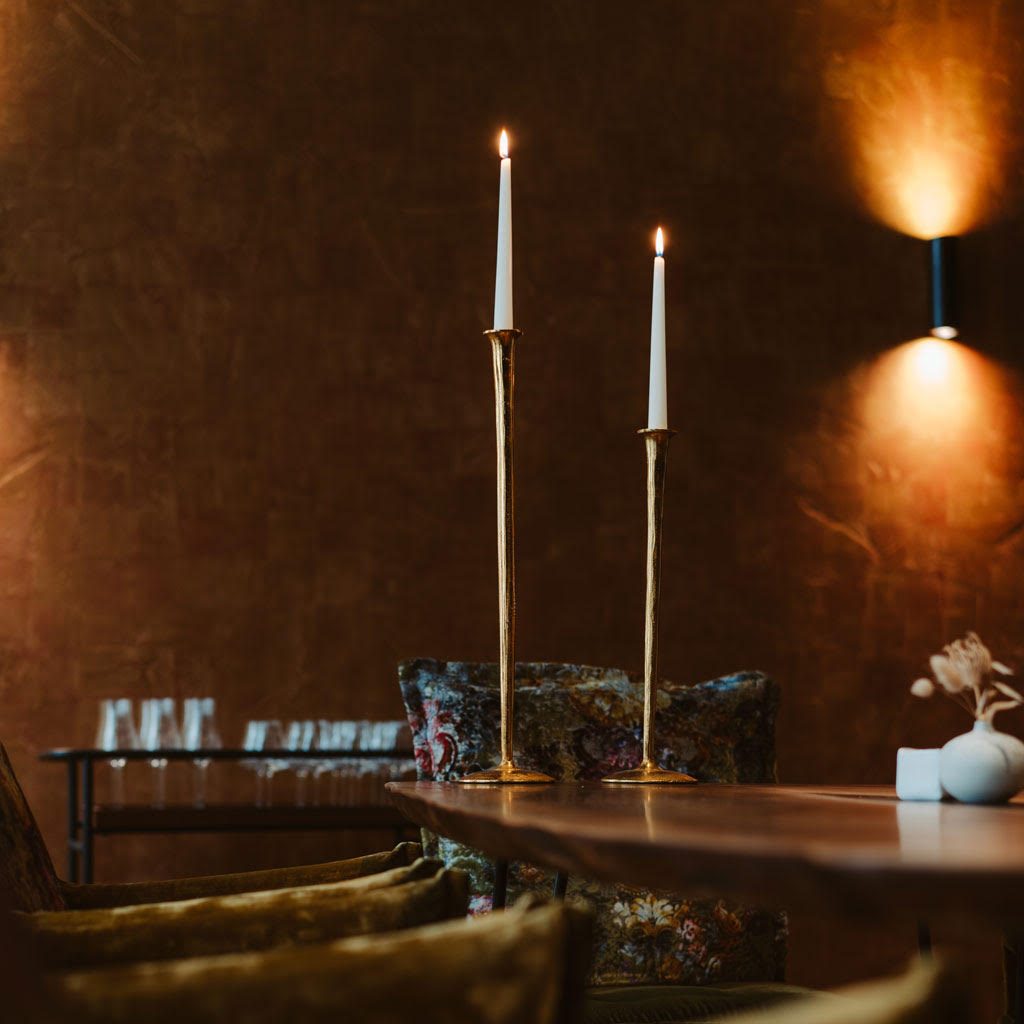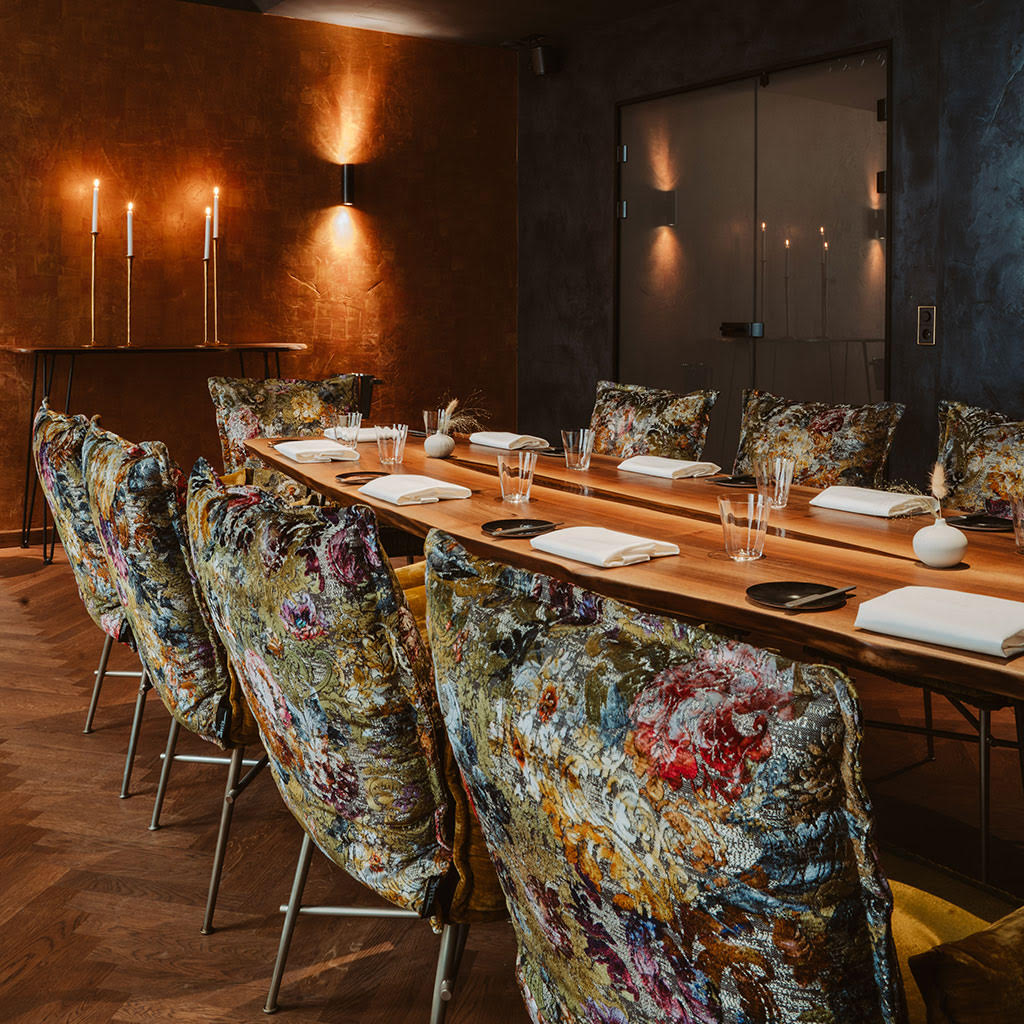 Ein exklusives Essenserlebnis

Wer die Tür zu diesem versteckten Ort öffnet, betritt eine einzigartige Welt des guten Geschmacks in jeder Hinsicht und versteht sofort, warum The Secret Table bereits in zahlreichen Design- und Architekturmagazinen als architektonisches Restaurant Berlin angepriesen wurde. Das gemütliche und gleichzeitig hochwertige Ambiente lädt zu ebenso ausgedehnten wie außergewöhnlichen Dinnerparties ein. Egal, ob Ihr einen persönlichen Anlass zelebrieren möchtet, euch eine besondere Weihnachtsfeier in Berlin wünscht oder ein exklusives Business Dinner plant: Der geheime Tisch im hinteren Teil des Design Restaurants theNOname bietet damit ideale Voraussetzungen für eine unvergessliche und stilvolle (Firmen)Veranstaltung in Berlin mit maximal 10 ausgewählten Gästen.